I love pumpkin season! And I really love how versatile this vegetable is, you can go so many places with pumpkin…… everything from pumpkin soup, to salads to sweet and savory baking 🙂 And pumpkin rocks in a pizza sauce – Totally YUM. This weeks recipe for Pumpkin and Cauliflower Quinoa Salad with Pomegranate Salad Dressing is definitely YUM. And it would be great as a side salad for Thanksgiving, for those of you celebrating Thanksgiving.  CLICK HERE for more recipes with Pumpkin!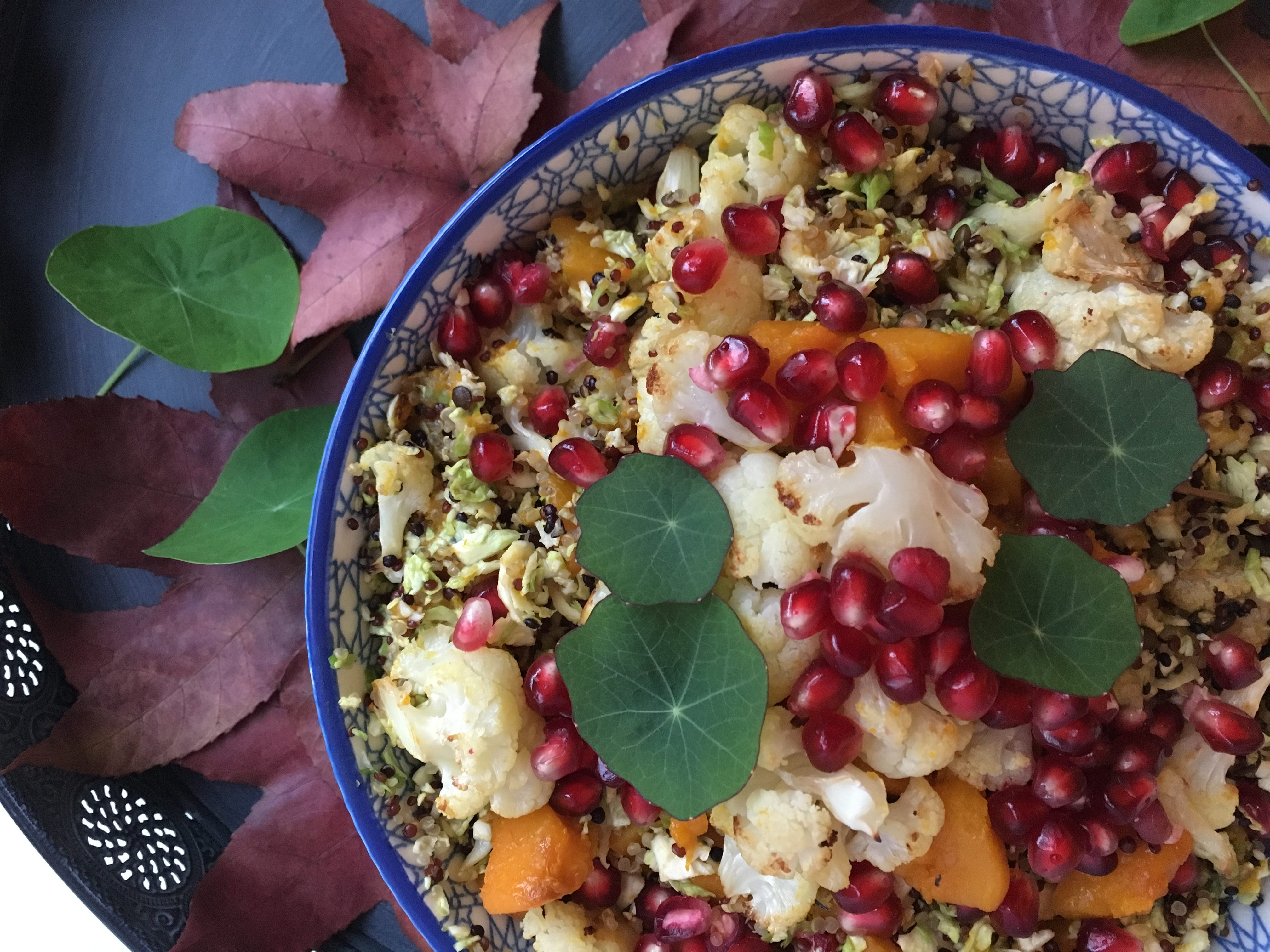 Start with prepping your pumpkin and the cauliflower. I like to use a Kabocha pumpkin, which is this dark green pumpkin, with a yellow/orange flesh, for this recipe. I love the texture and level of sweetness of this pumpkin. But you can of course use your favorite type of pumpkin 🙂 You need about 1/2 a pumpkin, depending on the size of your pumpkin.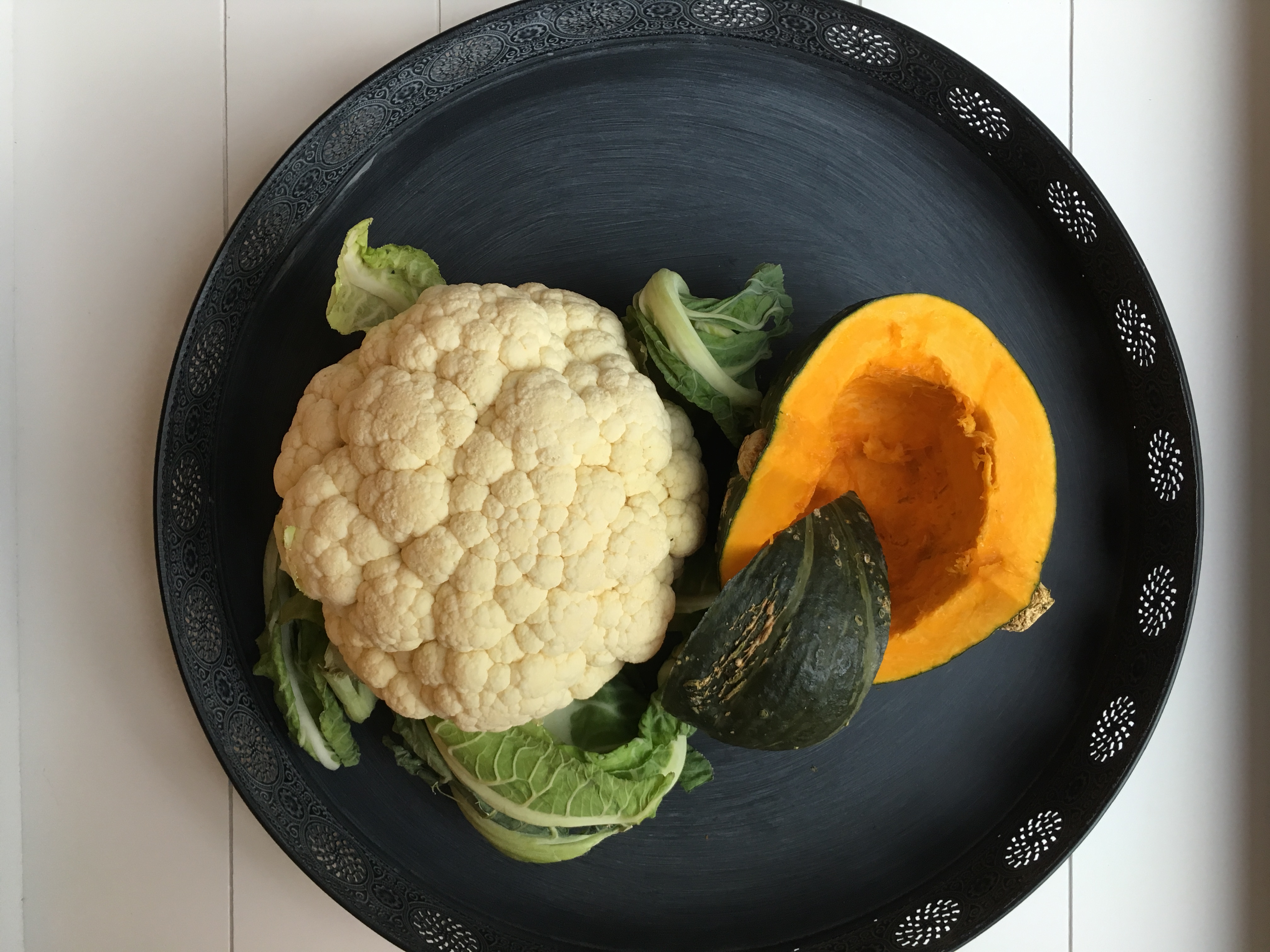 Cut your pumpkin in half and remove the seeds. Peel the pumpkin and cut the flesh into small cubes of about 1 cm x 1 cm. Add the pumpkin cubes to a baking tray lined with a sheet of grease proof parchment paper, together with the florets of 1/2 a head of cauliflower. Sprinkle with a bit of olive oil and salt. And bake the veggies in the oven at 180°C (355 °F) for about 40-50 minutes.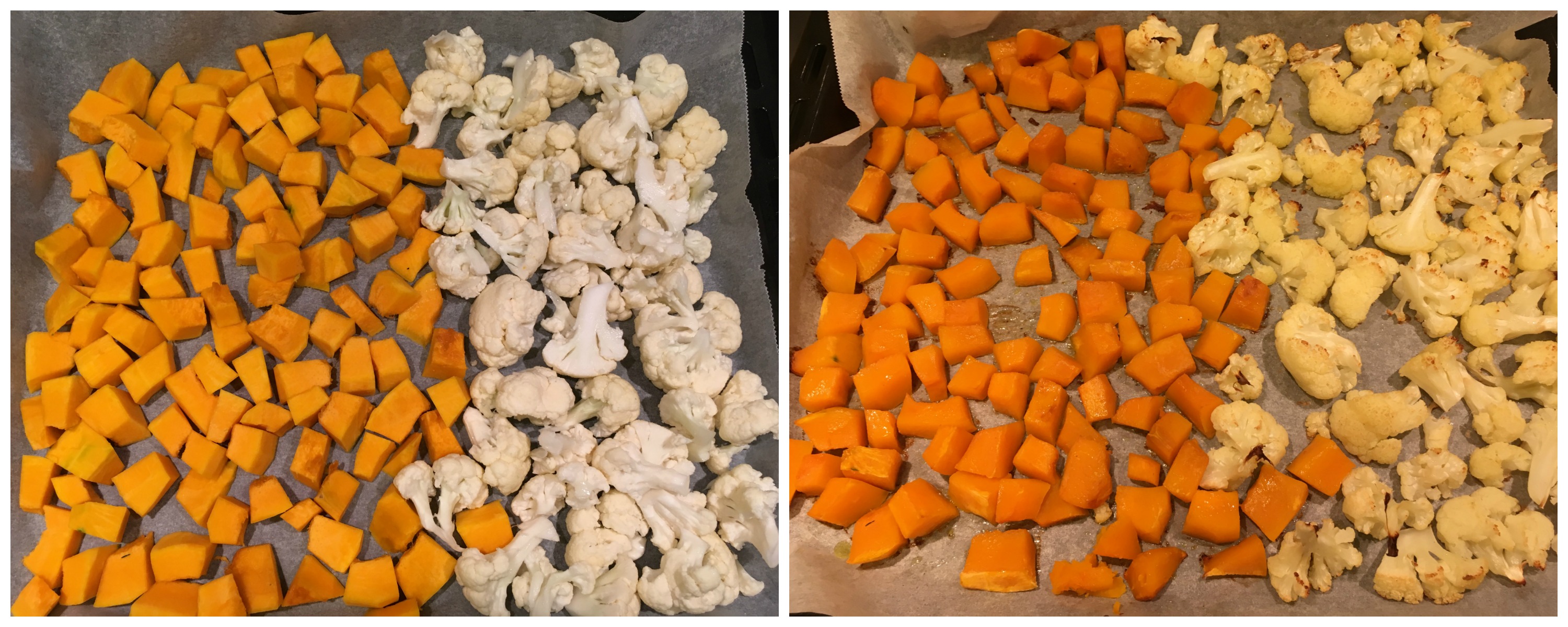 Next get the quinoa cooking. I like to cook the quinoa in bone broth because I like the added level of taste it brings, but a tolerated bouillon or salted water will do just fine as well. While everything is cooking, clean the Brussels sprouts and grate them or run them through your food processor if you are lazy like me 😉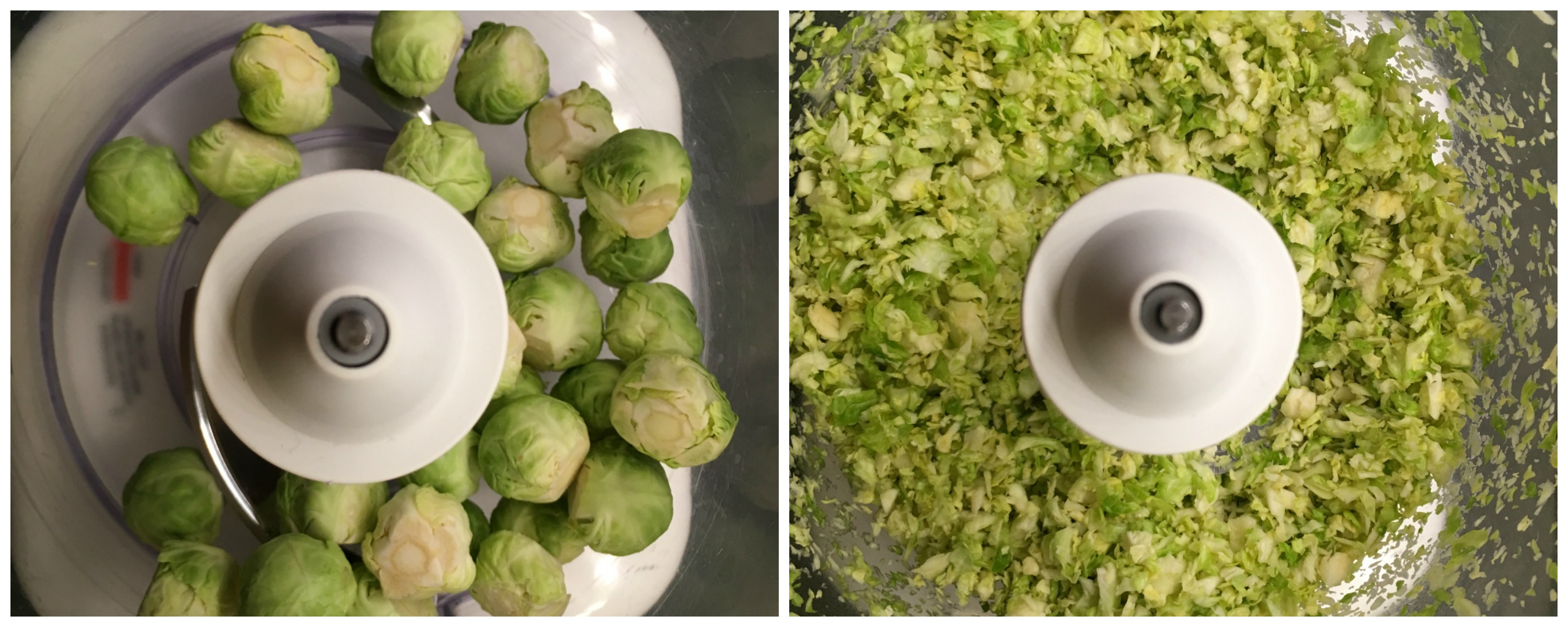 Remove them seeds from 1/2 a pomegranate, set aside. And squeeze the juice out of the other half of the pomegranate with your hands. Transfer the juice to container with lid and add 1 tbsp of extra virgin olive oil and a pinch of salt. Shake it up and your histamine friendly pomegranate salad dressing is ready. Note that there is both a sweet kind and a more sour kind of pomegranate, I really recommend using the more sour kind of pomegranate for this. And note that pomegranates both works as an antihistamine (it is a mast cell stabilizer) and an anti-inflammatory agent. So a double win and hooray for pomegranates. References are provided at the bottom of this post.

When the quinoa and the veggies are cooked, mix the quinoa with the grated Brussels Sprouts. Add in the oven roasted pumpkin and cauliflower. Sprinkle over the pomegranate apple seeds and serve with the pomegranate salad dressing. And Enjoy 🙂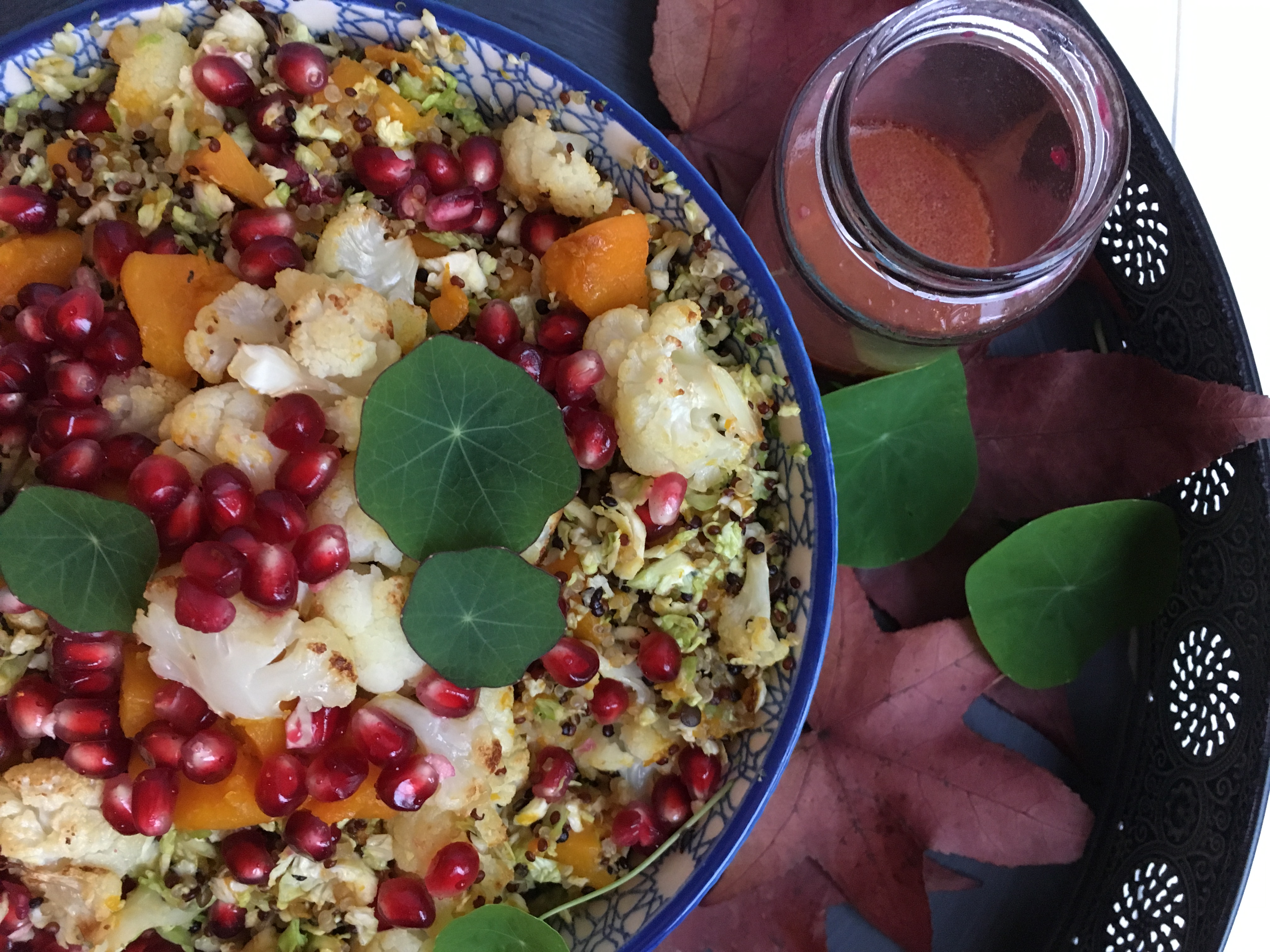 Print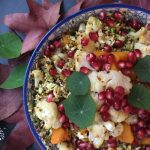 Pumpkin and Cauliflower Quinoa Salad with Pomegranate Salad dressing
Author:

Prep Time:

15 mins

Cook Time:

50 mins

Total Time:

1 hour 5 minutes

Yield:

4

1

x
If you love this recipe for Pumpkin and Cauliflower Quinoa Salad with Pomegranate Salad Dressing – You might like these recipes with pumpkin:
What is your favorite type of Pumpkin???
References: