This week I have a little juice recipe for you guys. It varies a little how often I juice, but in average it is probably once a week. Even though I often buy specific ingredients, with specific juices in mind, I just as often use juicing as a empty your refrigerator method (soup, or last weeks recipe for Turmeric, Coconut and Veggie Rice Bowl are two other great methods of using the things in the refrigerator ;))
Juicing is also a great way to get some great natural antihistamines in to your body. Quercetin, a powerful antioxidant and antihistamine, in the apples, broccoli, lemon, and the cucumbers (for more infomation on quercetin, here is a good place to start). The thyme is a nutrient dense herb. It has exceptionally high levels of Vitamin C, combined with flavonoids, that stabilizes mast cells. Ginger also acts as a mast cell stabilizer and gives a little kick to the juice.
So get out your slow juicer, and start juicing 🙂 If you don't have a slow juicer you can also make a smoothie instead, using some of or all of the ingredients (in smaller quantities though). If you don't have a juice, I can really recommend that you buy one. It is a great way of getting a large dosage of phytonutrients in one go. And I often make and drink a vegetable juice on days where I feel like my "histamine-bucket" is overflowing or getting too full. It is a great and refreshing way of calming the whole system down a bit. Other ways I do this is time to myself, meditation, holy basil (tulsi) tea, or moringa tea. What are your tricks?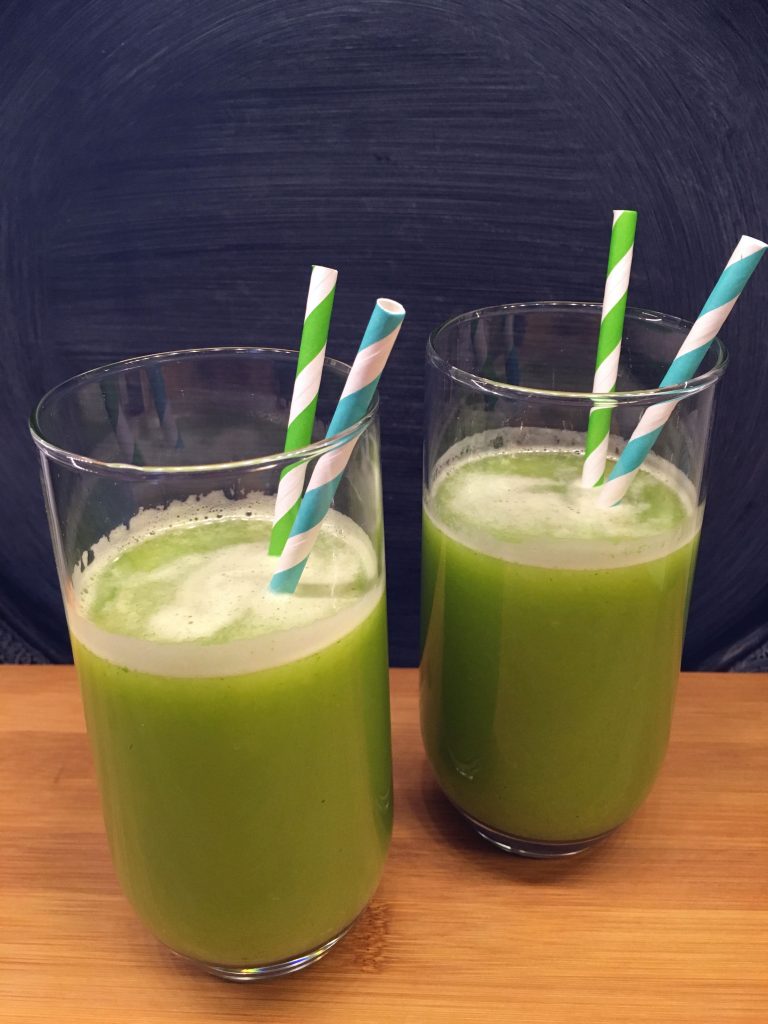 Print
Light Green Fennel Juice
Author:

Prep Time:

20 mins

Total Time:

20 mins

Yield:

2

1

x
Category:

drinks, juices
---
Ingredients
ca. 150 g broccoli (florets and stem)
ca. 150 g pointed white cabbage (or other type of cabbage)

3

sticks of celery

1

fennel bulb

1

cucumber

3

apples

1/6

lemon
a peace of ginger (I use about a half cm thick slice, use more or less according to your taste)

5

twigs of thyme
---
Instructions
Clean and prepare all of the vegetable according to the specs of your slow juicer.
Juice
Mix well, and serve. The nutritional data below are calculated based on 1 serving out of 2.
If you like me like to have an indication about what the nutritional value of your juice, you can use the juicing calculator at "The Juicing Collection". Here is nutritional data for one out of two servings of this juice.